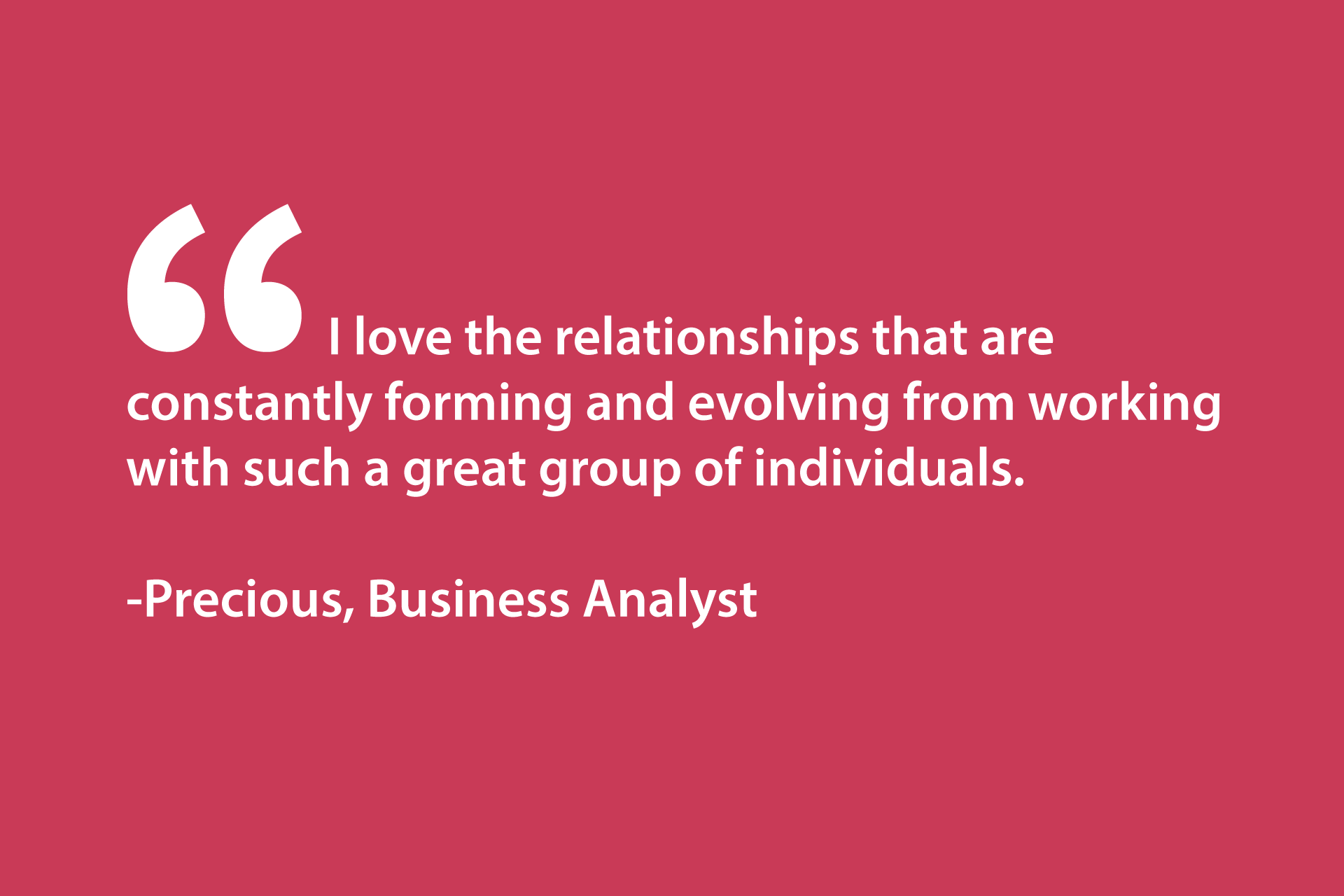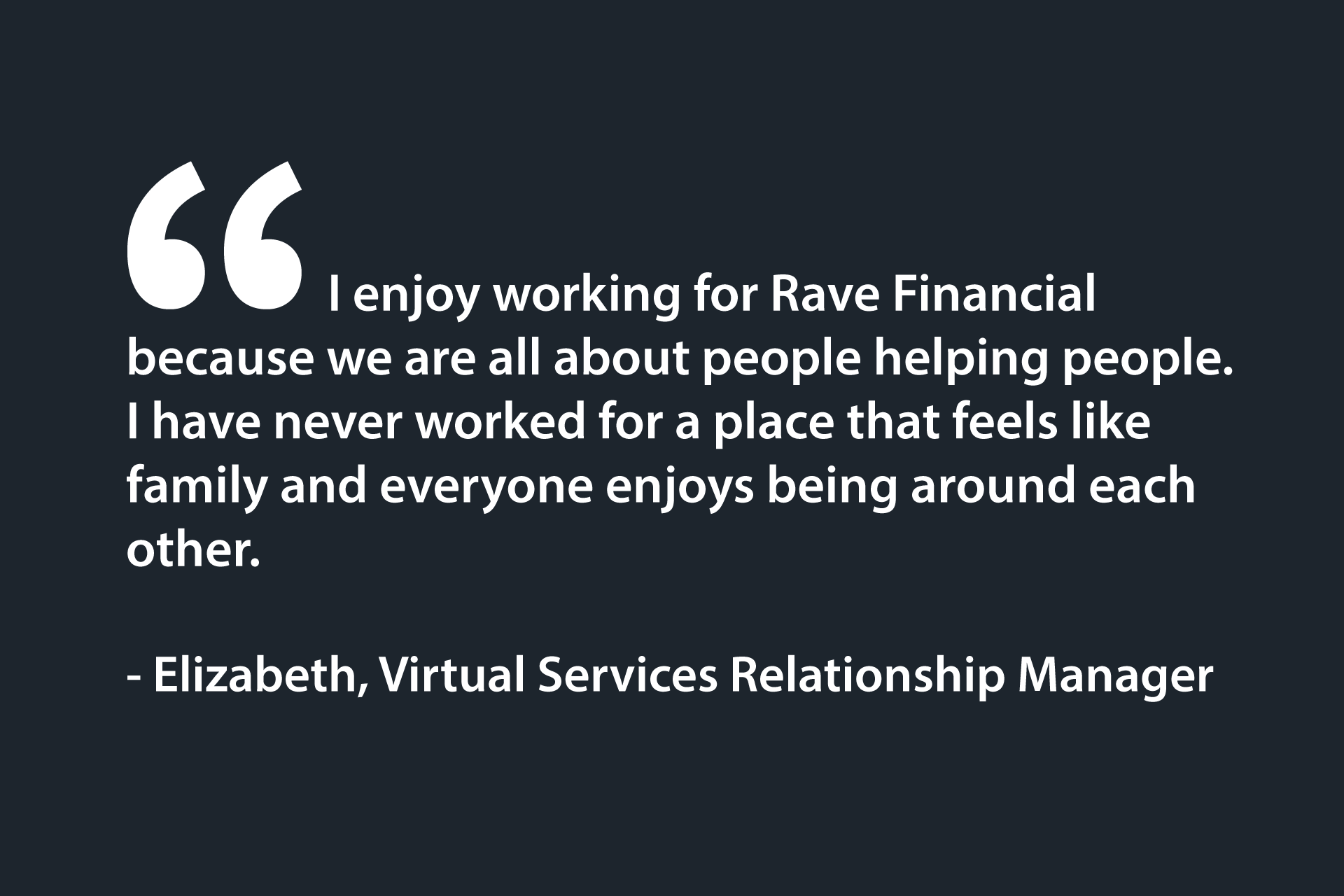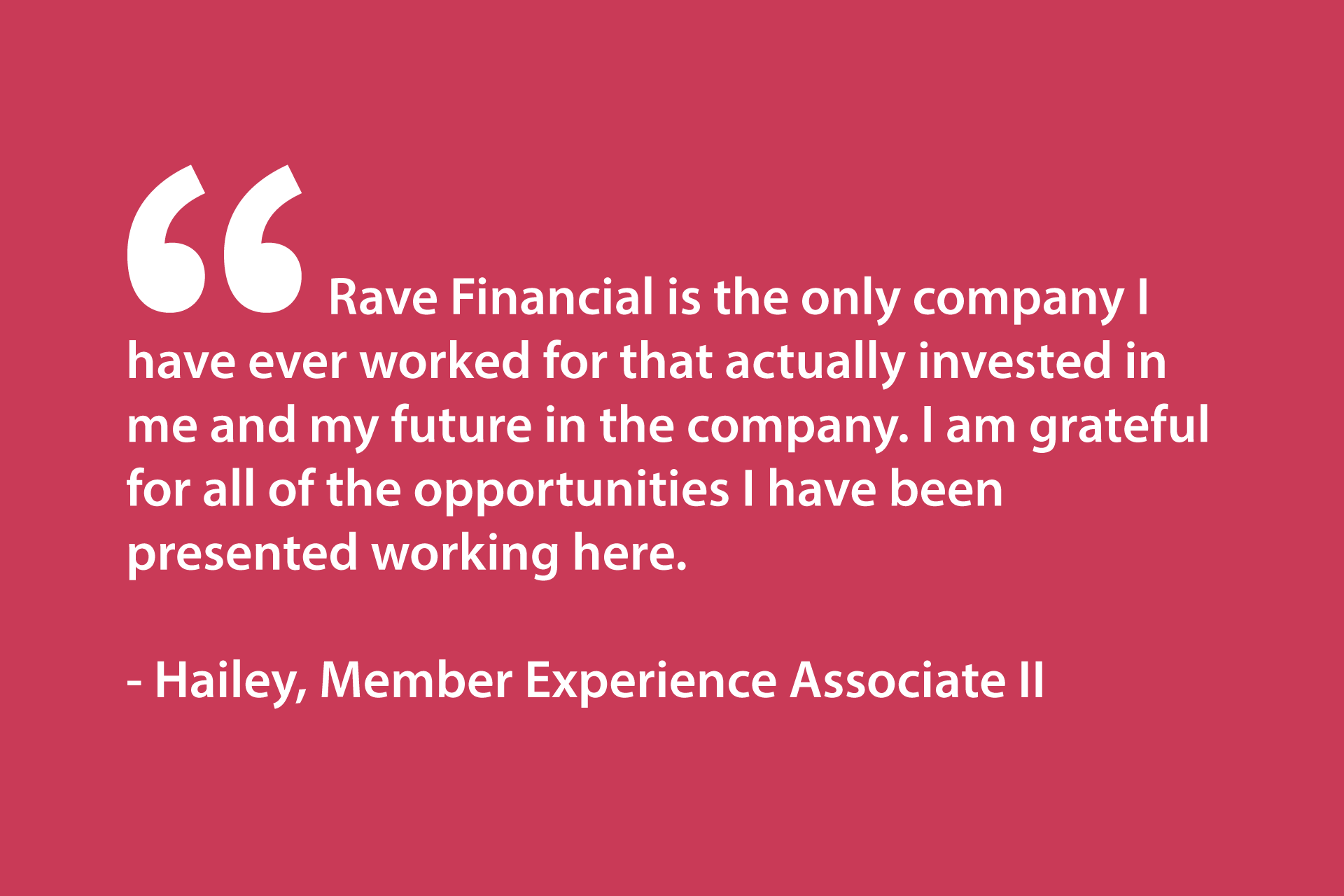 Our Culture
When you join the Rave Financial team, you are joining something extraordinary. With a mission to serve our members and employees, we have earned a reputation for creating a friendly and team-oriented atmosphere.
Rave Financial, formerly Mobiloil Credit Union, is proud to be ranked as the #1 best credit union to work for. With over 250 employees, we strive to help our staff reach their true potential and experience great success with us. We offer our employees opportunities for learning and development, career advancement, and personal growth.
Our Community
Here at Rave Financial, we firmly believe that when our community succeeds, we all succeed. This is why we are excited about giving back. Through our partnership with United Way, we have been able to support our local communities by giving monetary and volunteer support.
We are passionate about financial health. Through in-person seminars and online educational resources, these 100% free services are available to members and non-members alike. People of all ages can learn about financial topics such as Home Buying, Credit Scores, and Budgeting. Through our financial health initiative, we hope to see our communities develop a solid foundation for financial future success.
2021 - 2022 Community Stats
Dollars Raised
for the Beaumont Rainbow Room in addition to supplies collected by members and employees in our Foster Care Supply Drive.
Financial Education Seminars
held, with over 7,000 people in attendance! To learn more about our free financial seminars, visit our Financial Health Page.
Rave Financial considers benefits an extremely important part of an employee's relationship with the employer. All full-time positions offer an excellent employee benefits package, including:
Available to All Employees
Employee Assistance Program
4% 401K Employer Match
100% Employer Paid Gym Membership to Exygon or Partial Paid Membership for all other gyms
Available to Full-Time Employees
Medical, Dental, and Vision Insurance
Group Life Insurance
Long-Term and Short-Term Disability Insurance
Available to All Employees
Employee Loan Discounts
Employee Financial Health Education
Available to Full-Time Employees
Available to All Employees
Paid Time Off
Paid Holidays
Employee Appreciation and Service Awards
Employee After-Hours Social Events
Available to All Employees
Continuing Education + Training
Leadership Development Programs
The Application Process
Submit your application with your Resume here.
We will review your application within 10 business days.
If qualified, we will contact you to discuss your next steps in the interview process.
Simulation Assessments are done if the position requires it.
Next, HR conducts phone screens for qualified candidates and gathers more information.
Last in the process is an interview with department managers, usually held virtually.
Our HR department excitedly contacts chosen applicants to make formal offers.
5 Application Tips
Research the job position you're interested in. It helps to know what kind of skills you may need to acquire or have your resume show that you possess.
Be sure to carefully fill in all blanks and don't miss any questions when filling out an application.
Check for spelling and grammar issues in your resume. It may help to have another person look it over also. You may have to think outside of the box when listing all of your professional experience.
Take your time! Applications take time to fill out and filling them out correctly will help you put your best foot forward.
Be yourself! We want to get to know the real you.